Tracing Dance Reloaded | 2010
Tracing Dance Reloaded focus on the Hanseatic city of Hamburg tracing down the relationship between Hamburg and Africa.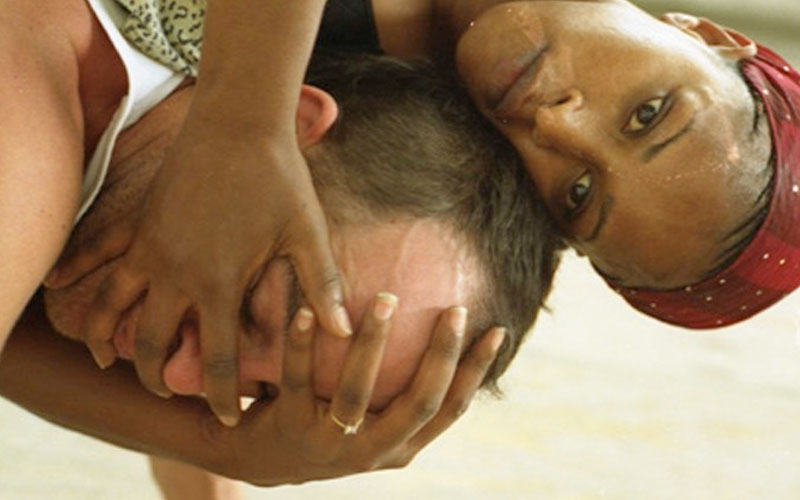 Tracing Dance from Addis Ababa to Nairobi and Hamburg | 2008-09
A research project by Angela Guerreiro supported by the Goethe-Institute Nairobi and the Goethe-Institute Gebrekristos Desta Center Addis Ababa.
Memory-Play | 2005
Memory Play – A pirated copy is an "imaginary" reflection by Angela Guerreiro about China's 21st Century, acompanied by the musician and composer Sven Kacirek
Hamburg2Shanghai | 2004
In the summer of 2004, Angela Guerreiro was invited by DepArtment to develop a solo Performance with the musicians Beat Halberschmidt and Sven Kacirek, at a converted cargo container.
exposure n° 6-11 | 2003
exposure – evenings of solo performance – started with started with readings of an Anthology of solo performers from the 20th century
Project Z | 2002
Project Z is the battle against the unavoidable constant of human existence, death.
Project Y | 2001
Project Y undertakes the new advance of technology and how futurologists are having big premonitions regarding computerized bodies and artificial intelligence as our thematic.
Permanent Prints | 1999
In a duet and two solos the dualities between body and mind, nature and culture, biology and discourse is being questioned through the dancing body.
Be nice or leave. Thank you. | 1998
This creation had as its point of departure the situation of homeless, of people living in the streets, in shelters and vacancies.
Bastard Memory | 1996
In her solo, Angela Guerreiro transformed into an androgynous being with abrupt changes of nature.